Go to Orders > Payment Settings and select 'Payment Terms & Methods' tab. This displays the seller settings page for selecting options for buyer payment methods & terms selection options.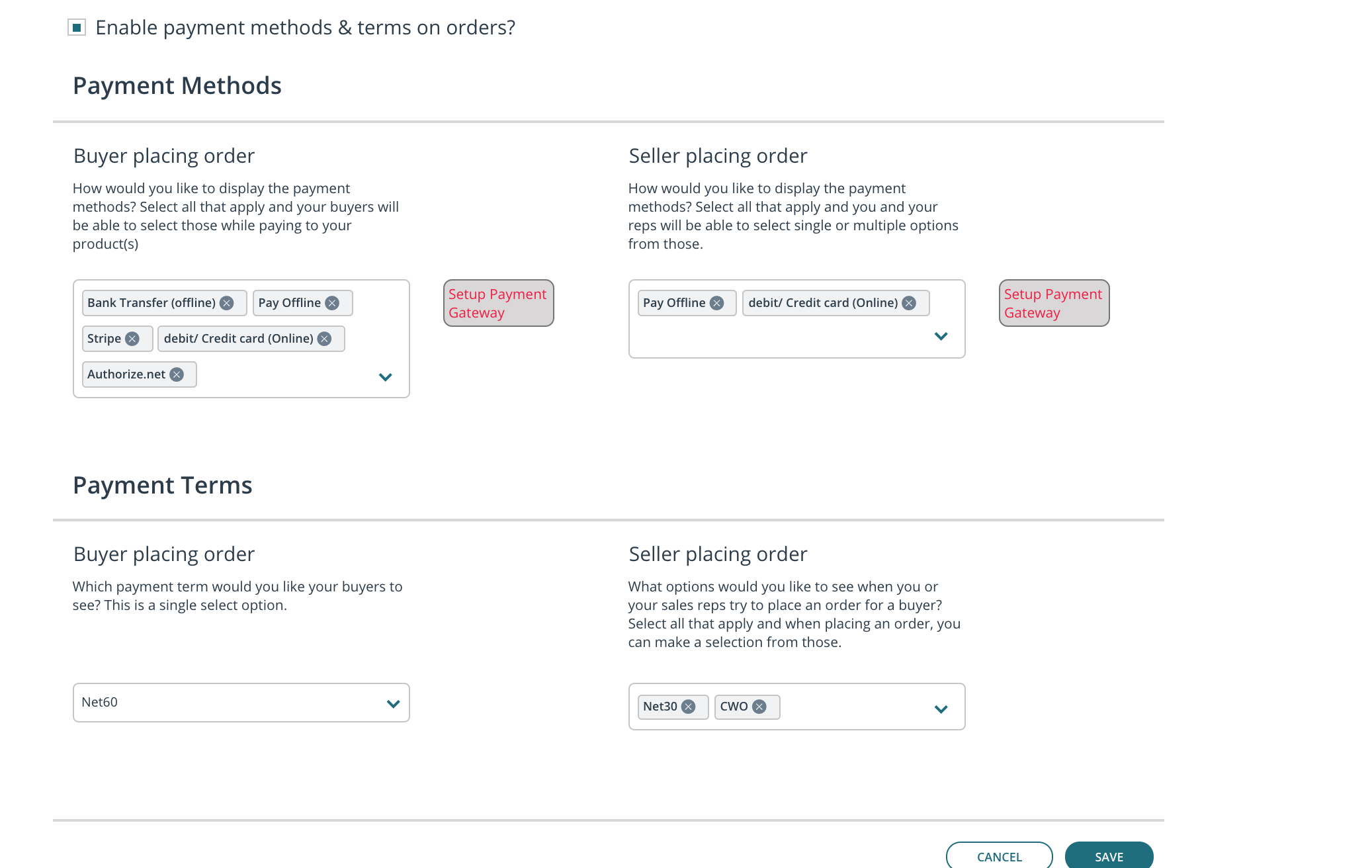 Seller has the option to choose the payment term for buyers which is a single option and that is only the payment term option the buyer will have.
Seller can give a single or multiple payment method options for buyer. This page gives seller the control over what options buyer can see & choose.