From the "Showroom" > Products , click on "Collections" tab, and then click on "Add Collection".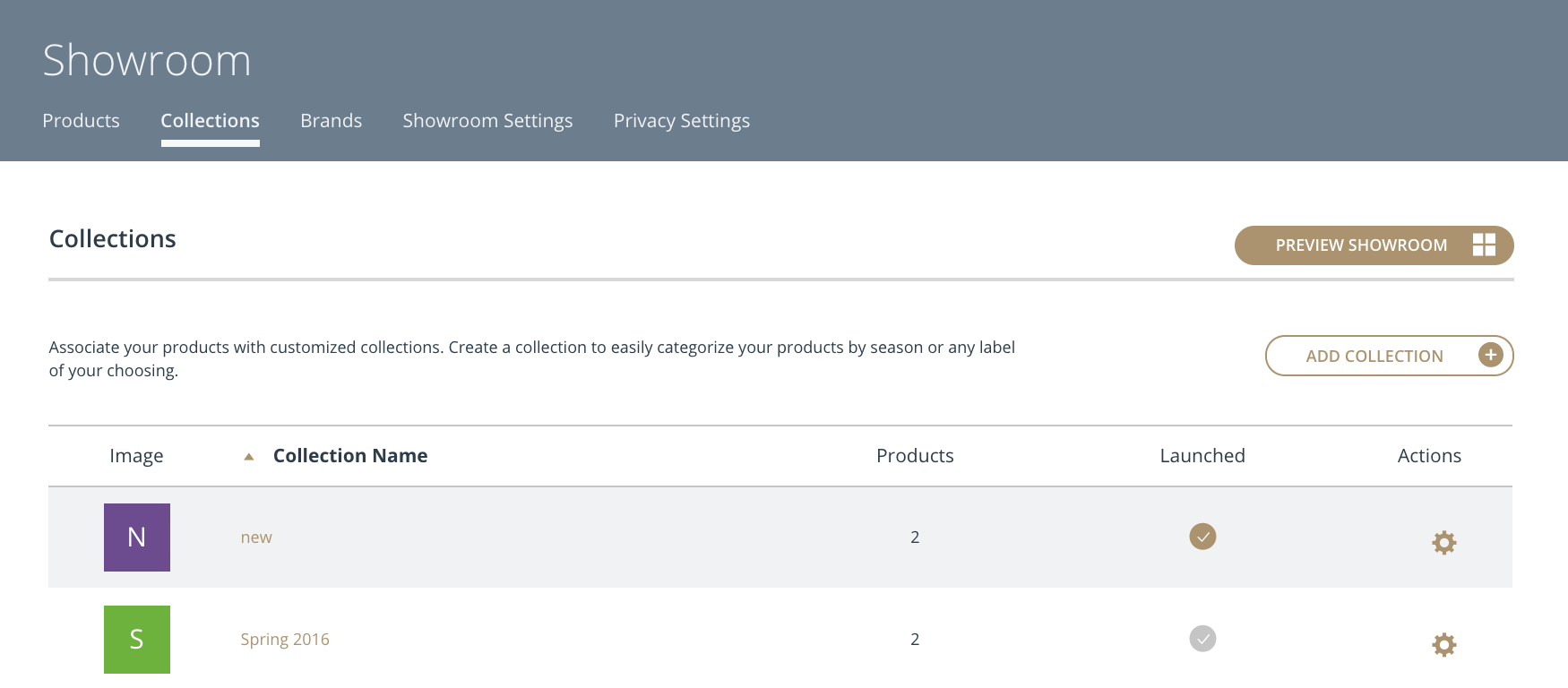 From there, you can start filling in the details of your collection. You can add a collection image, a collection name, and also set the visibility of the collection. By default, collections are community, but you can set it as per your preference.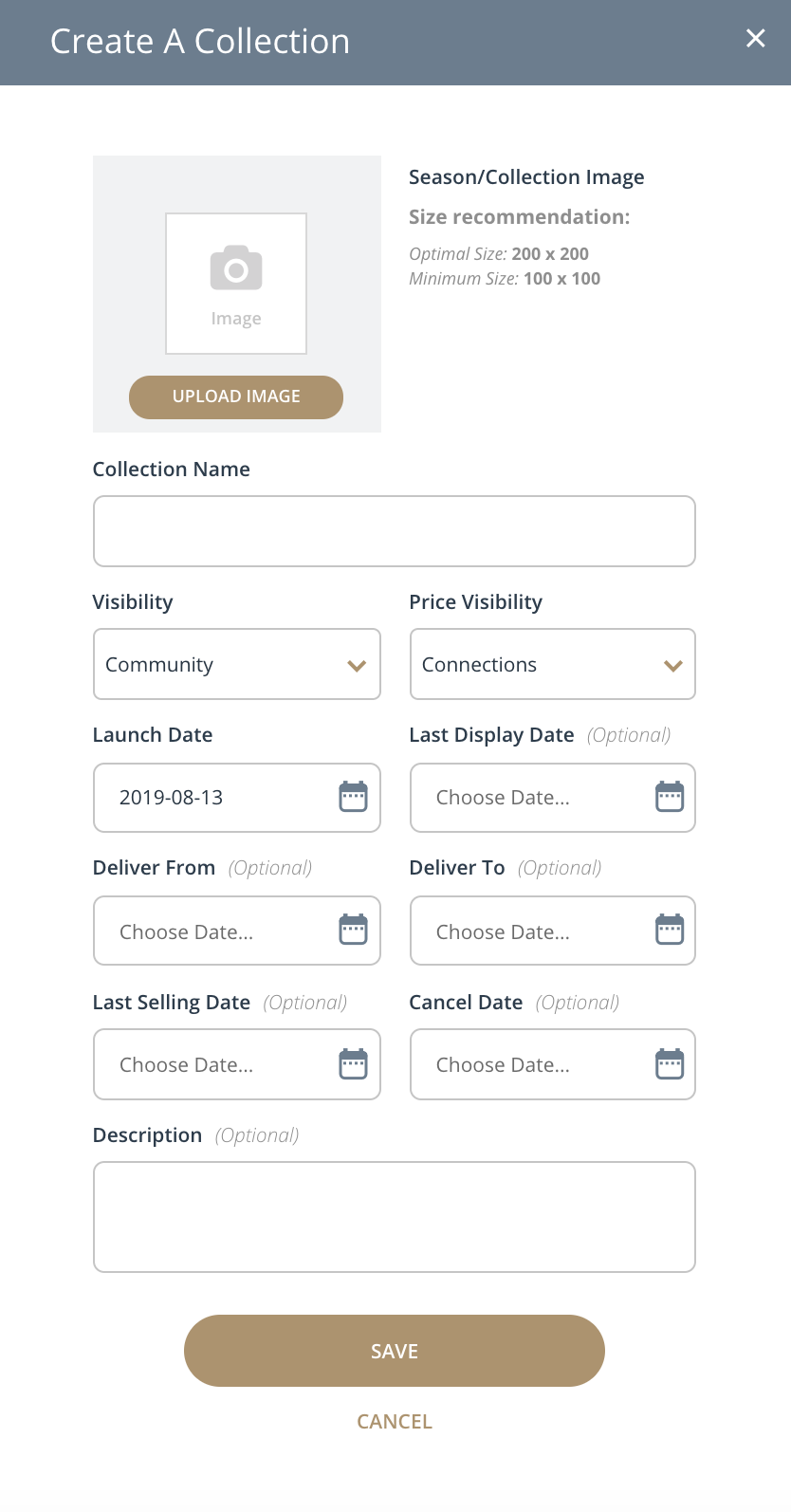 Collections are required to have a launch date - the date when products from this collection will be visible on your showroom. If you set a launch date in the future, let's say April 1, 2022, products from this collection won't be visible until then. The last display date is the date when your products will be taken off your showroom. If you set it as April 21, 2022, your products will only be shown from April 1 to 21, 2022. If you leave this date blank, your products won't be taken off automatically. 
There are other dates you can enter like last selling date & cancel date.