How do I benefit from SalesMatch™?
SalesMatch™  is an analytical tool that finds matching Leads for me based on my business preferences. This is a great way in which platform can help you improve your business prospects, by bringing appropriate targets to your attention. For this tool to work, suppliers must set the business preference.                             
How do I set up SalesMatch™?
To enable this feature, select SalesMatch™ tab from Home screen > fill the Business Preference fields. You have multiple options like 'Total annual revenue', 'Country' & 'Certifications'. These fields can vary since these are set up by the domain admin.  Fill the field/s you are targeting > Save and you can immediately see results, by selecting "Matching Buyers" tab towards the LHS of the screen. SalesMatch™ will provide you with new results periodically. This feature allows you access to customer details and features like ability to send connection results, messages, your interactions with the customer etc. If you choose to change the criteria for business preferences later on, you will get results only during the next cycle.
When changes are made on SalesMatch business preferences a company wide alert is sent.
Examples of filtering can be you targeting customers with annual revenue between '$5 to $10 million'  and located in 'United states of America'. We allow you the freedom to narrow or broaden the search as you prefer.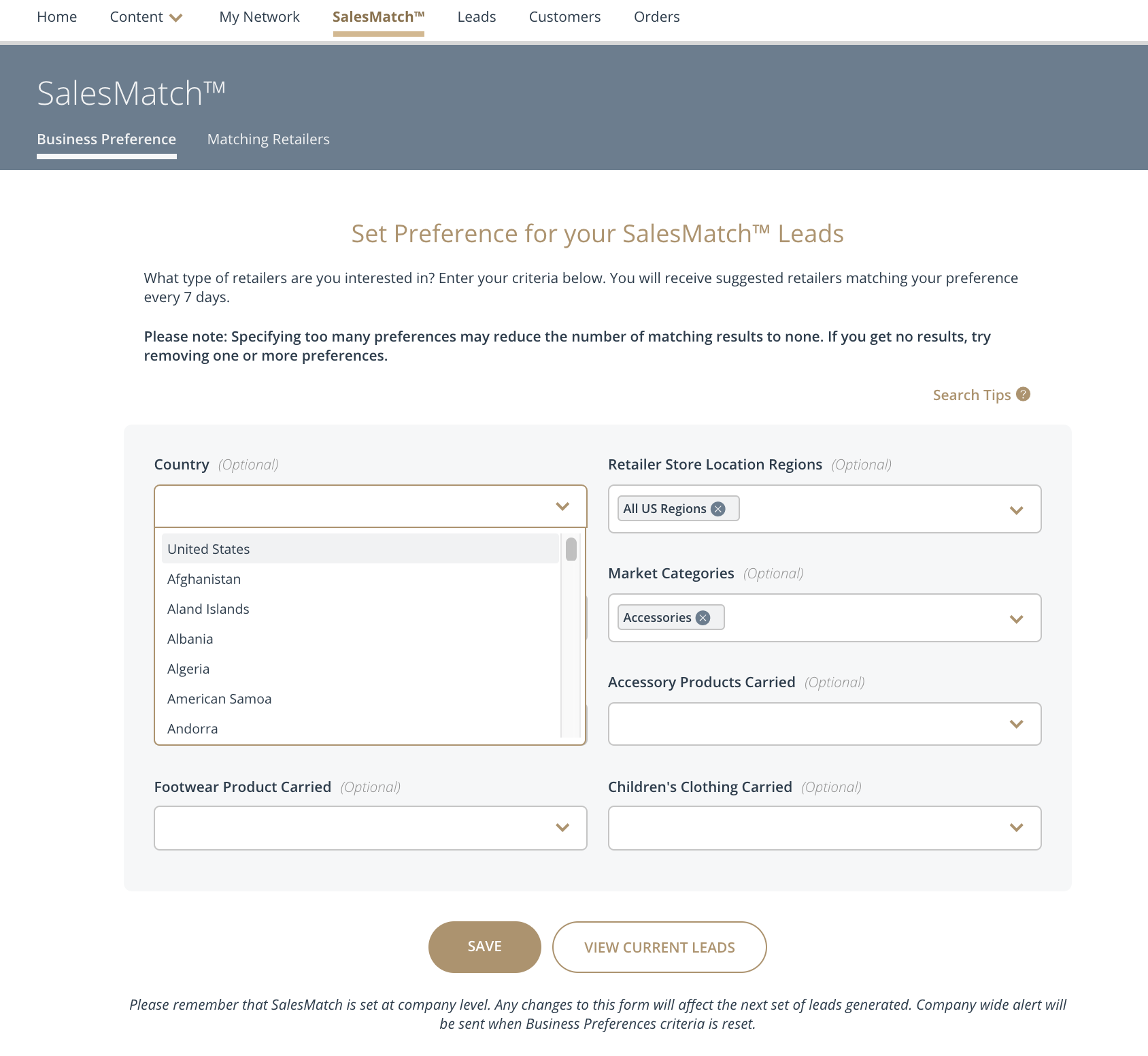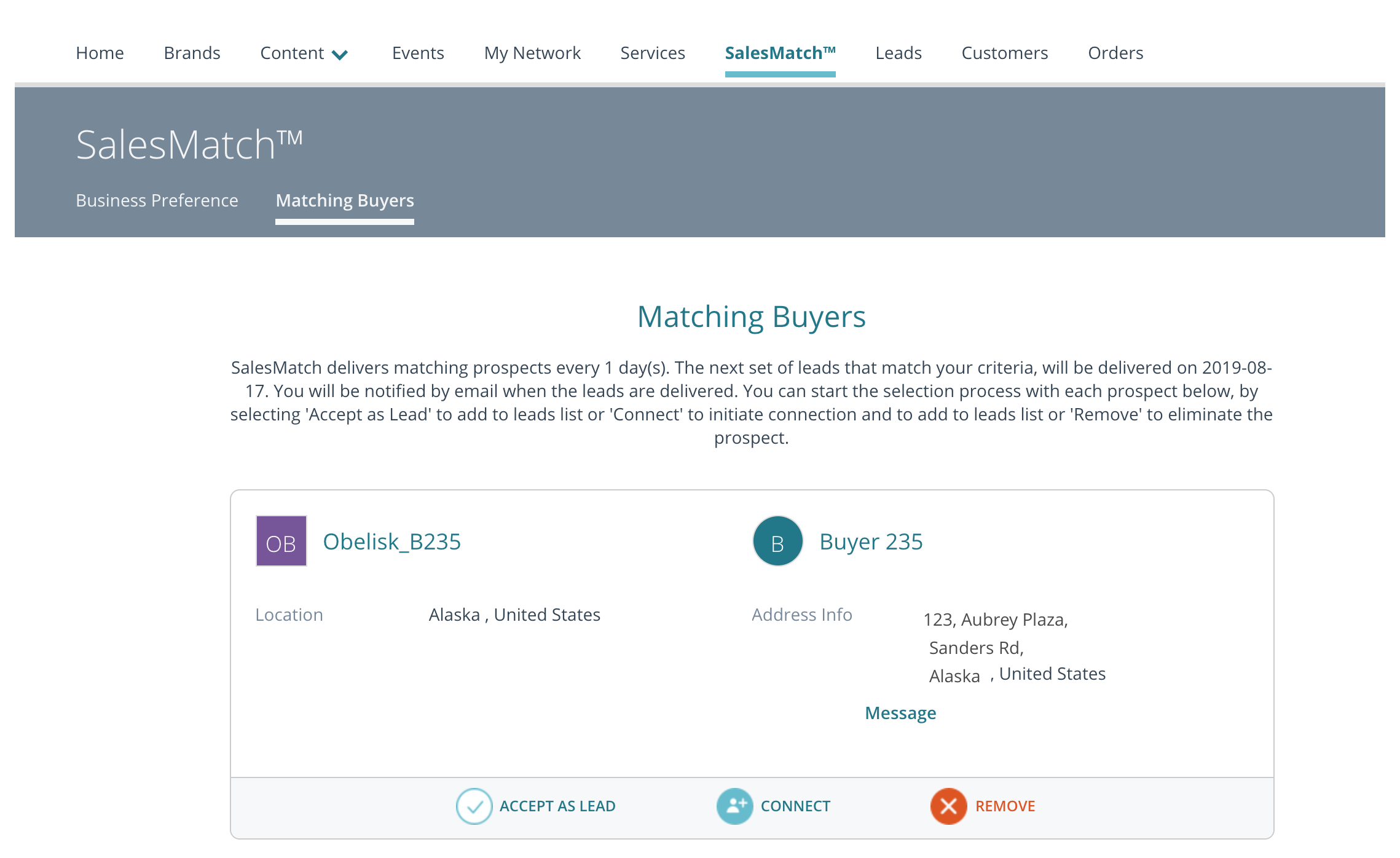 You can initiate the connection process by selecting 'Connect' button. If the prospect is not a good fit, you can remove by selecting the 'Remove' button. 
The cadence in providing SalesMatch will be dependent on the cadence set by the domain admin. 
An Email will be sent to the seller when new matches are generated.  This notification will be sent to all the members of the seller company who is registered on the domain.