Open ''Leads'' tab on the Home screen > Select  'Add Lead' button towards the RHS of the screen.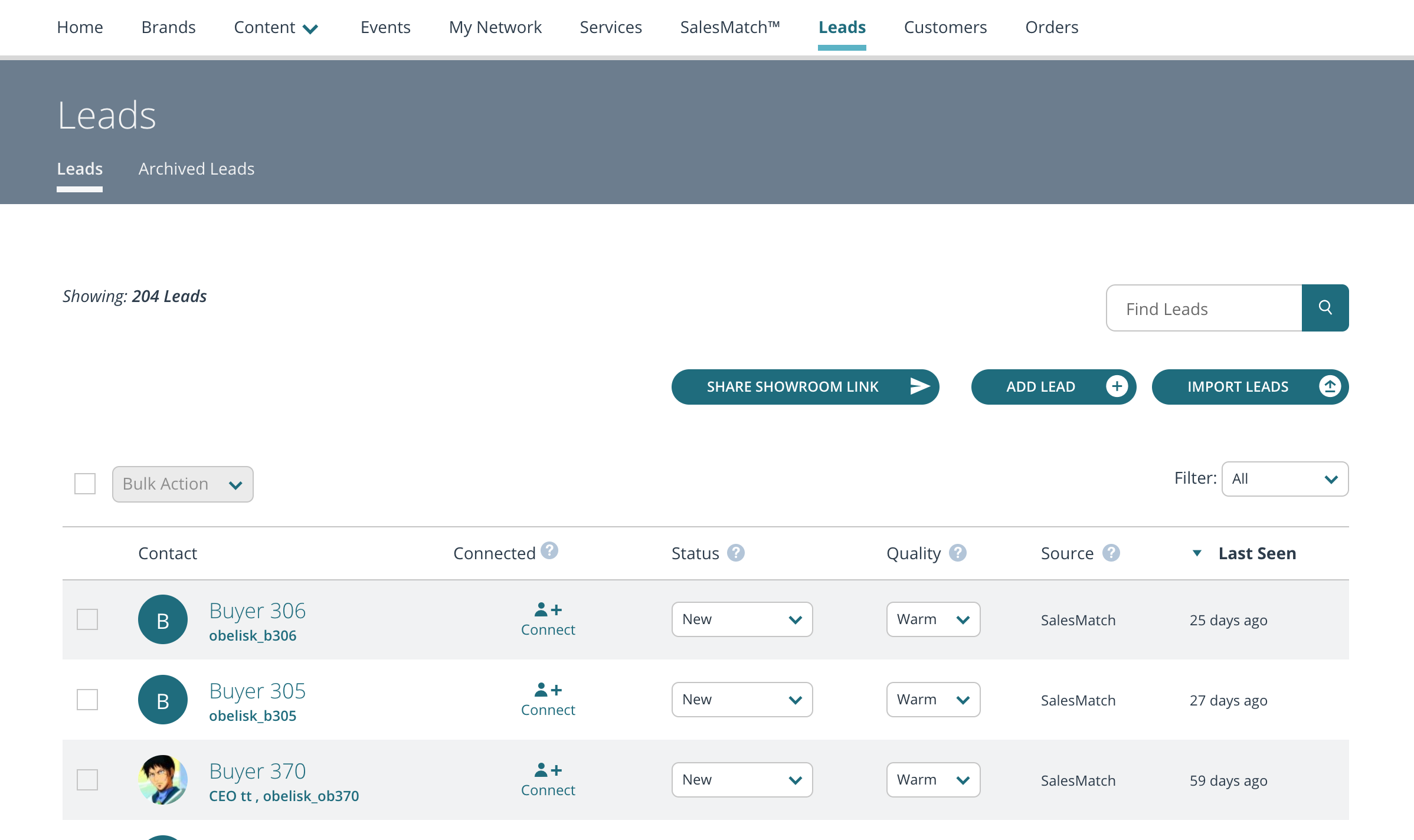 On the 'Add Lead' screen > Enter the details of the potential customer, in the available text fields and save.  Balluun strongly recommend that it is beneficial to fill all the fields before saving.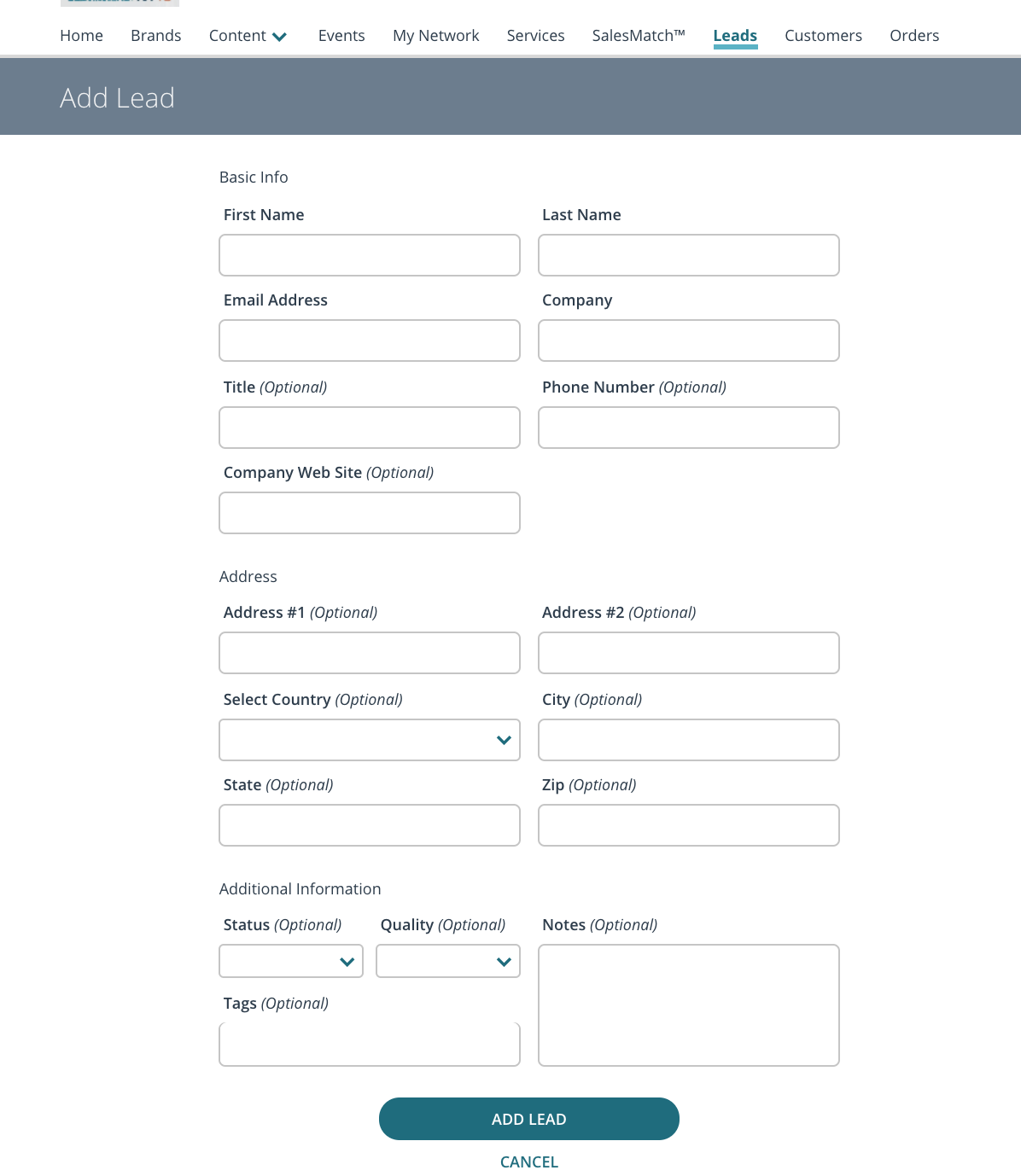 Once the lead is saved by clicking on 'Add Lead' button, the screen exits and reverts to lead list view.
For visual confirmation > Open "Leads" tab from Home screen and you will see that the newly added Lead is listed with status as "Open" and Source as "Imported". "Last Seen" column displays the days since the lead was active on the domain.
Status can be changed using inline editing. Options are New, Open, Converted & disqualified. The status change is contextual . Example: Once you change the status from 'New' to 'Open', you cannot change it back to 'New'. It can only go from 'Open' to 'Converted' or 'Disqualified'.
Default quality assigned to a newly created lead is 'Warm'. We allow the user ability to change quality to 'Hot' or 'Cold' , using inline editing.
Membership & Connected column provide contextual actions which allow immediate action. Here we use icons which allow instant visual recognition to verify membership & connection.
     You also have the option to import Leads by selecting "Import Leads" button from Leads screen. From 'Import Leads' screen, select a file by pressing "Choose File" button > Select the file with the import info. Once the file is uploaded, 'Next' button becomes active  so that seller can navigate to the next step.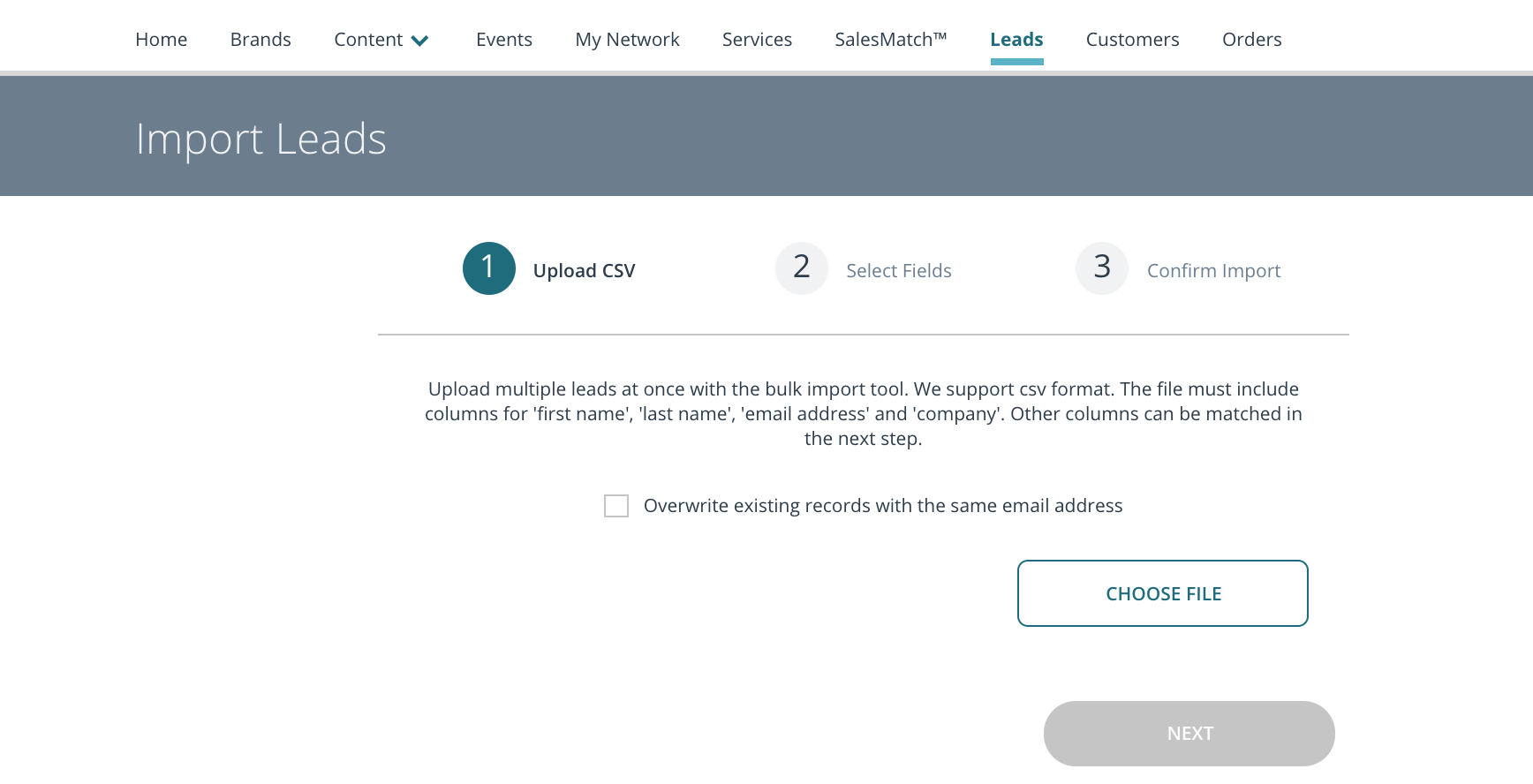 The second step provides mapping functionality.  What this means is that you can map the header of your file to existing header name on the platform. Example: On your import file, you might have a column header called 'URL'. Our platform allows mapping 'URL' to 'Website' . So that the values in your file under column URL will be correctly mapped to 'Website'.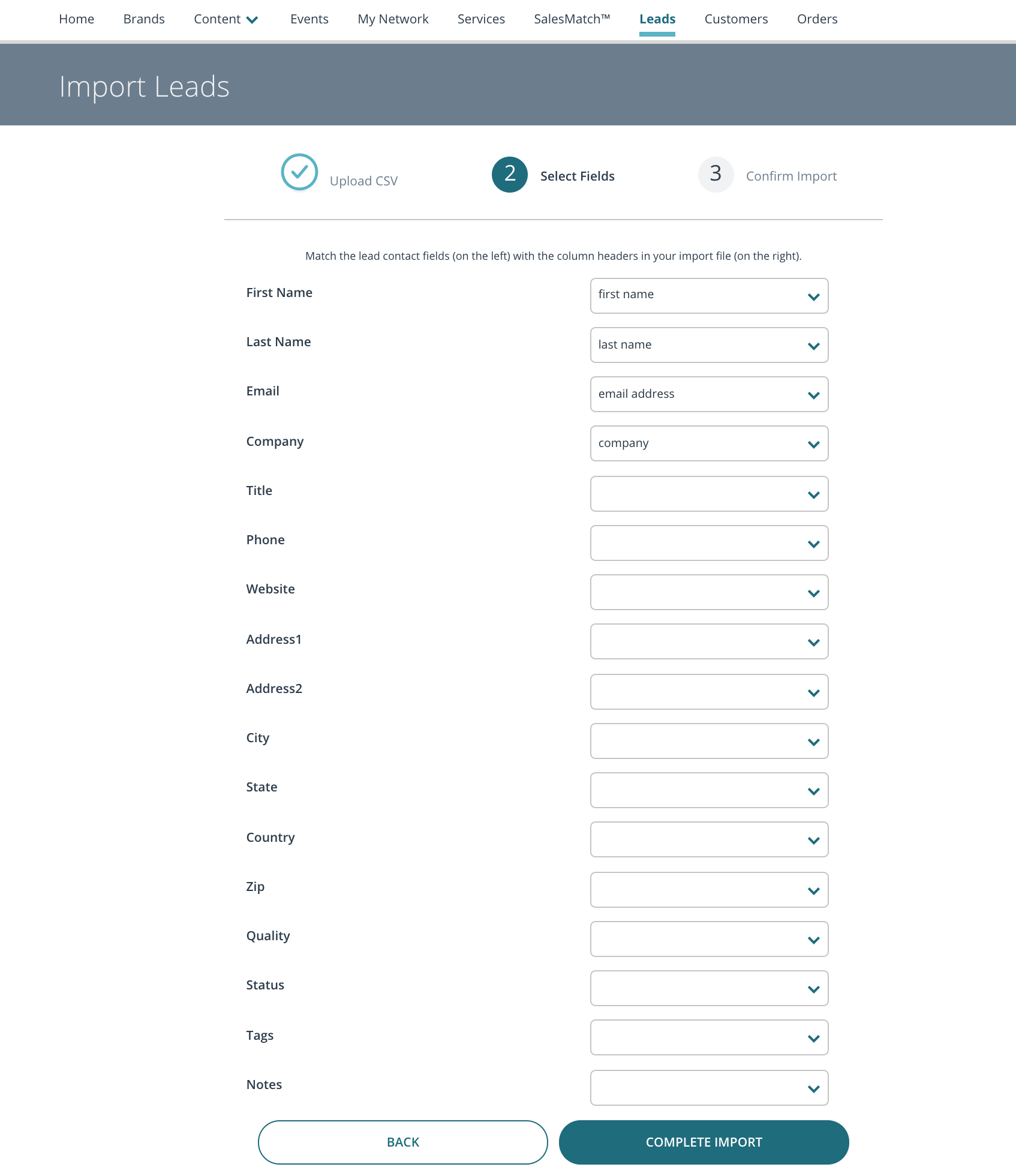 Once the mapping is done, select 'Complete Import' button. if the import is successful, it should display the success message.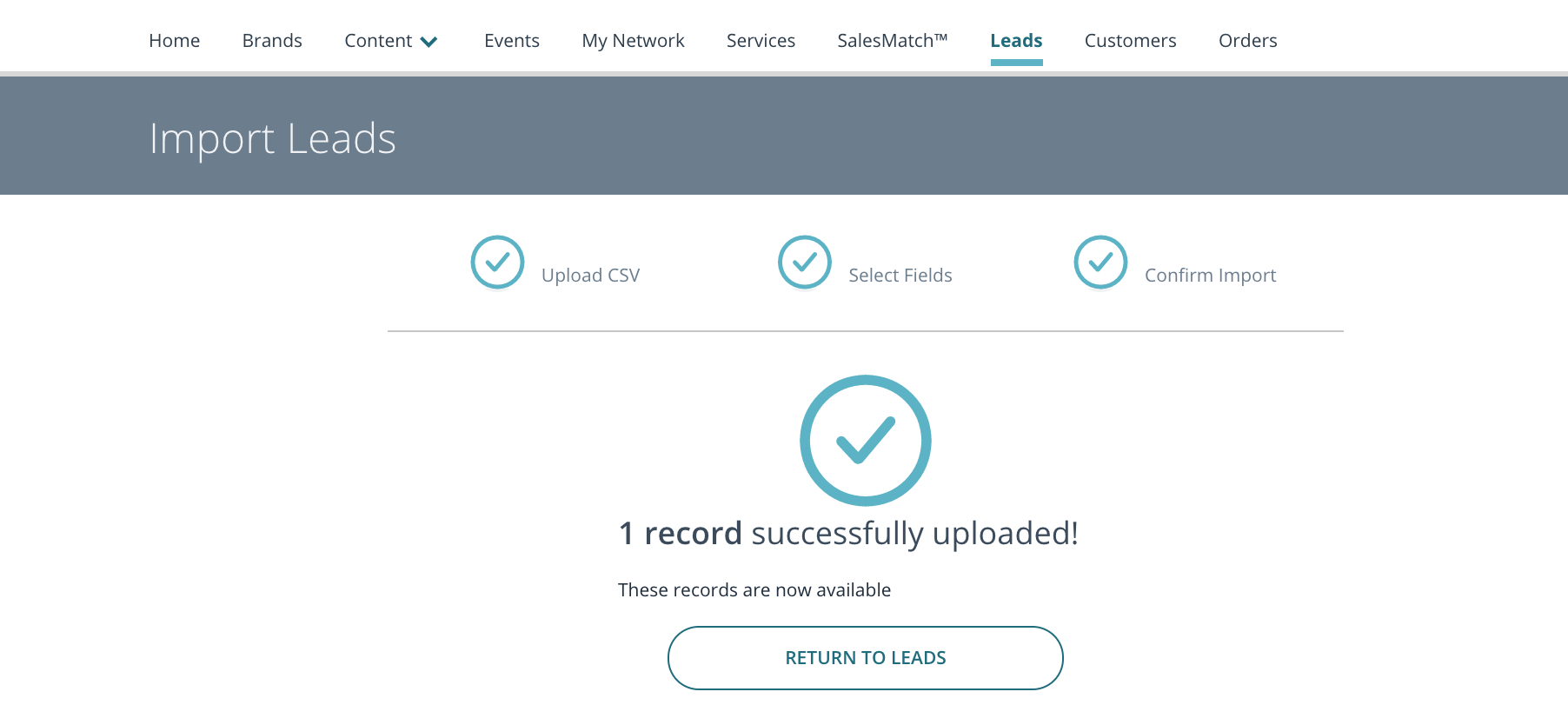 If in the first step, checkbox was selected for 'Overwrite existing records with same email id', existing records will be updated with the change in info imported via the excel sheet.