Lead Insights is a powerful feature for suppliers to discover leads, track leads activities, communicate, and eventually convert sales opportunities into orders all in one place. It utilizes data insights generated from the platform to provide suppliers with leads who have showed interest or are potentially a good match. As a supplier, you can also upload your existing leads/customers list, and track/nurture/convert leads altogether. 
Leads are generally found via the following mechanisms: 
Supplier can Add/Import Leads.
Platform recommends matching buyers using SalesMatch™ 
Data and user interactions on the platform.
Each lead is marked with a "Lead Source". It indicates where the lead is captured/found. It helps the supplier see tangible results from the marketing/sales effort over various channels. Below is a list of Lead Source available:
SalesMatch™: Lead's company appears as a match based on your business preference.
Imported: Seller imported or added the Lead.
Search: The Lead viewed the seller's showroom or product/s from a search result.
Featured Promotion: Lead clicked on one of your featured ads on the platform.
Social Feed: Lead commented or liked your post, or viewed your profile from social feed.
Other: Lead came from an external source such as a direct link from other websites or search engine.
Showroom: Lead was sent a showroom link.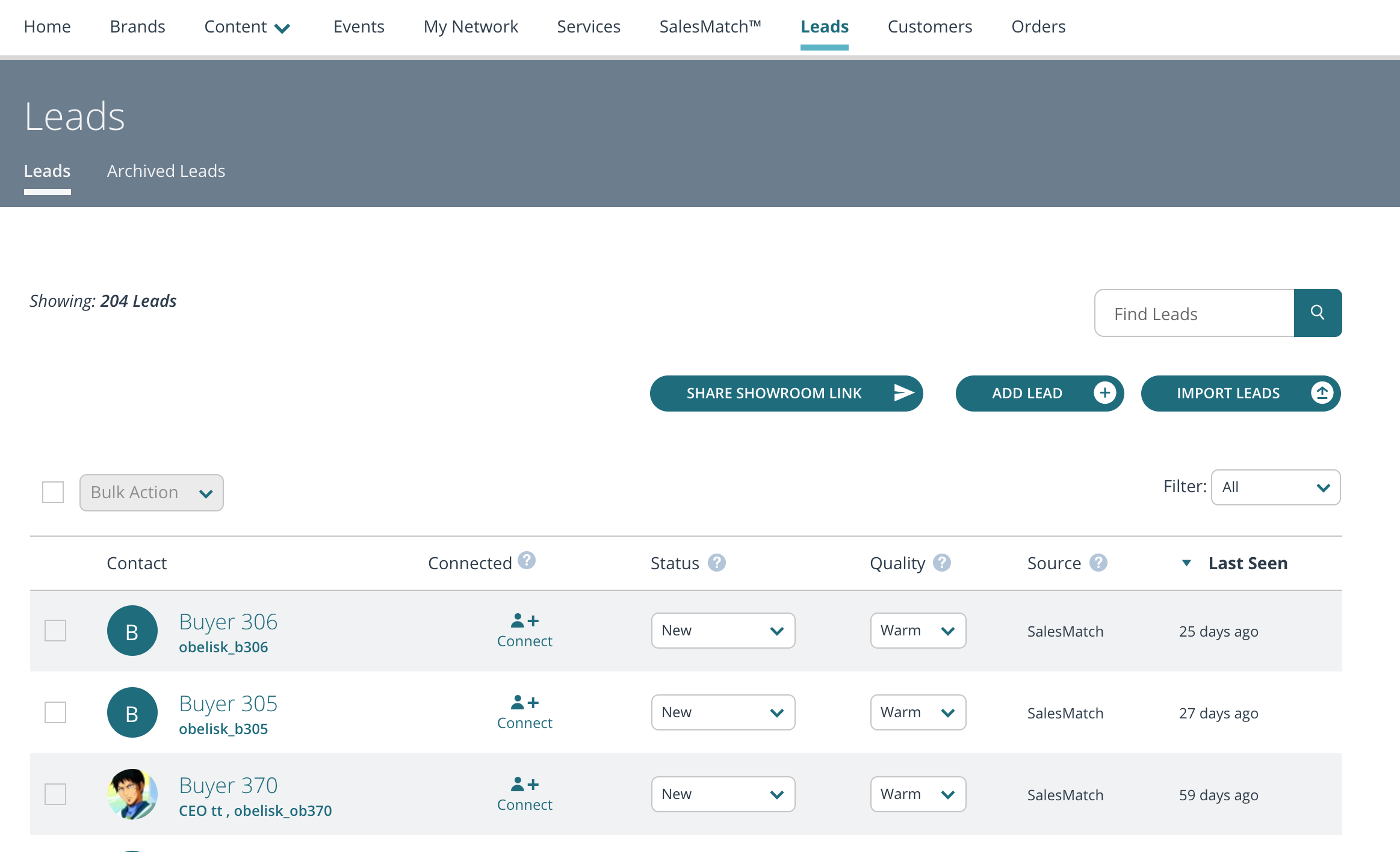 By default, lead quality will be 'Warm'. There is a choice of 'Hot' and 'Cold' . Seller can choose the appropriate quality based on the value he associates with that lead.